Spotlight Award Winner: Tyler Connachan
Tyler Connachan, an Active Schools Basketball Coach wins one of our Volunteering Spotlight Awards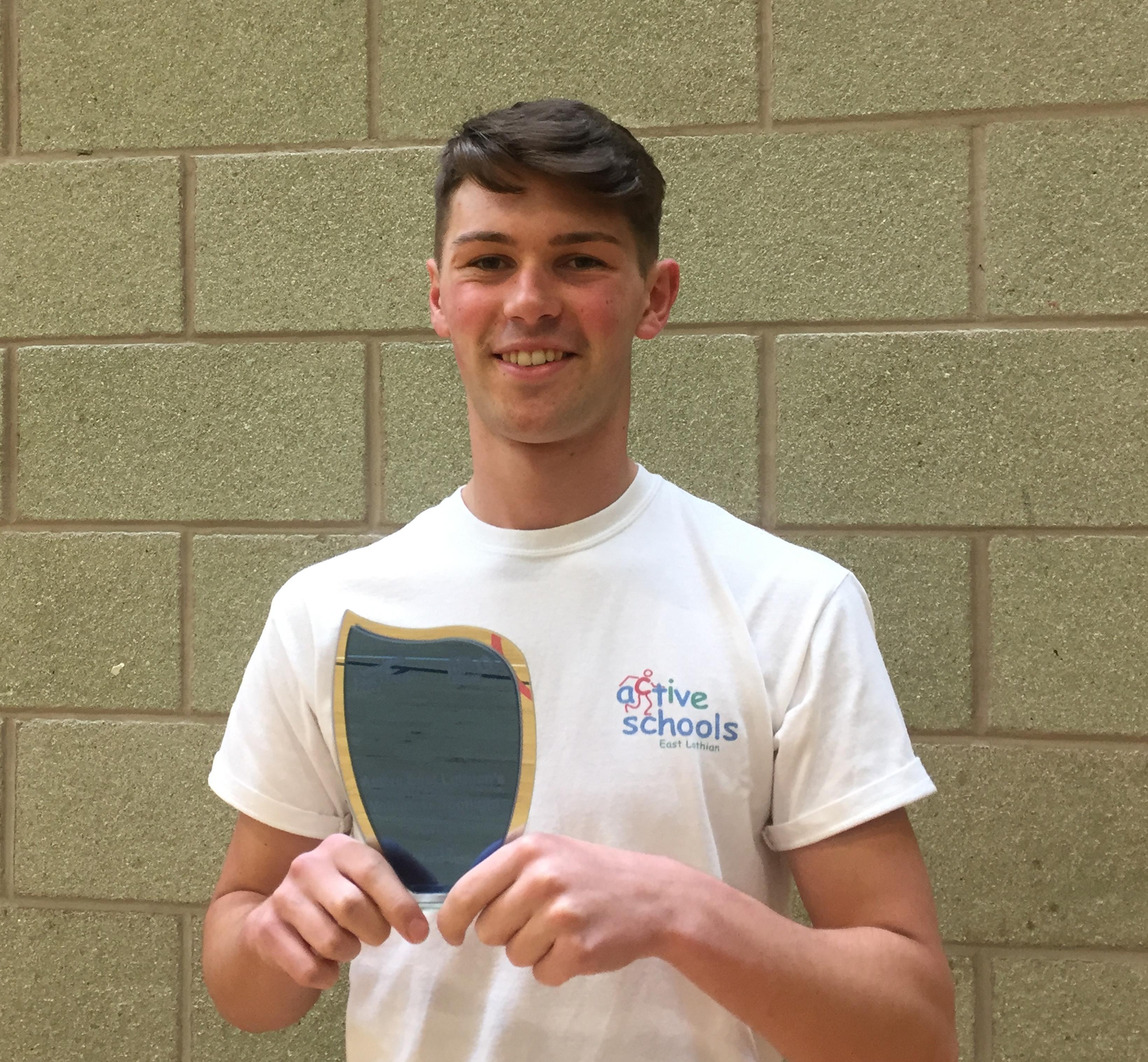 Tyler Connachan is an Active Schools coach from Tranent who has recently been awarded one of our Volunteer Spotlight awards for his excellent Volunteering! After having being been a sports leader at Ross High School, Tyler has continued to coach Basketball on a weekly basis with Active Schools is currently giving up his time as part of his college work to lead basketball sessions for Primary 4 – 7's within the Tranent Cluster.
From beginning as an assistant coach to now being able to lead sessions unsupervised, Tyler is now one of the most enthusiastic coaches we have. Despite Football being his first love he shows a huge passion for coaching Basketball, and even lends a hand to cover Badminton and Football classes when other coaches have to cancel.
On top of this Tyler has almost completed his HND in Sports Coaching, as well as recently completing his UKCC Level 1 Basketball.
Tyler was nominated by his Active Schools Coordinator, Adam Martin who said "Tyler is a great assest within our Coaching network. He is reliable, enthusiastic and builds up great relationships with the kids. The Basketball club wouldn't be able to function without him".
If you know anyone who deserves a Spotlight Award for their commitment to Volunteering, why not nominate them by visiting; http://www.activeeastlothian.co.uk/volunteer/volunteer-roll-of-honour-86
Are you Interested in getting involved in Voluntering? Why not check out our Volunteering Home Page - http://www.activeeastlothian.co.uk/volunteer/