Spotlight Volunteer Win For Scott Willens!
Congratulations on your award Scott!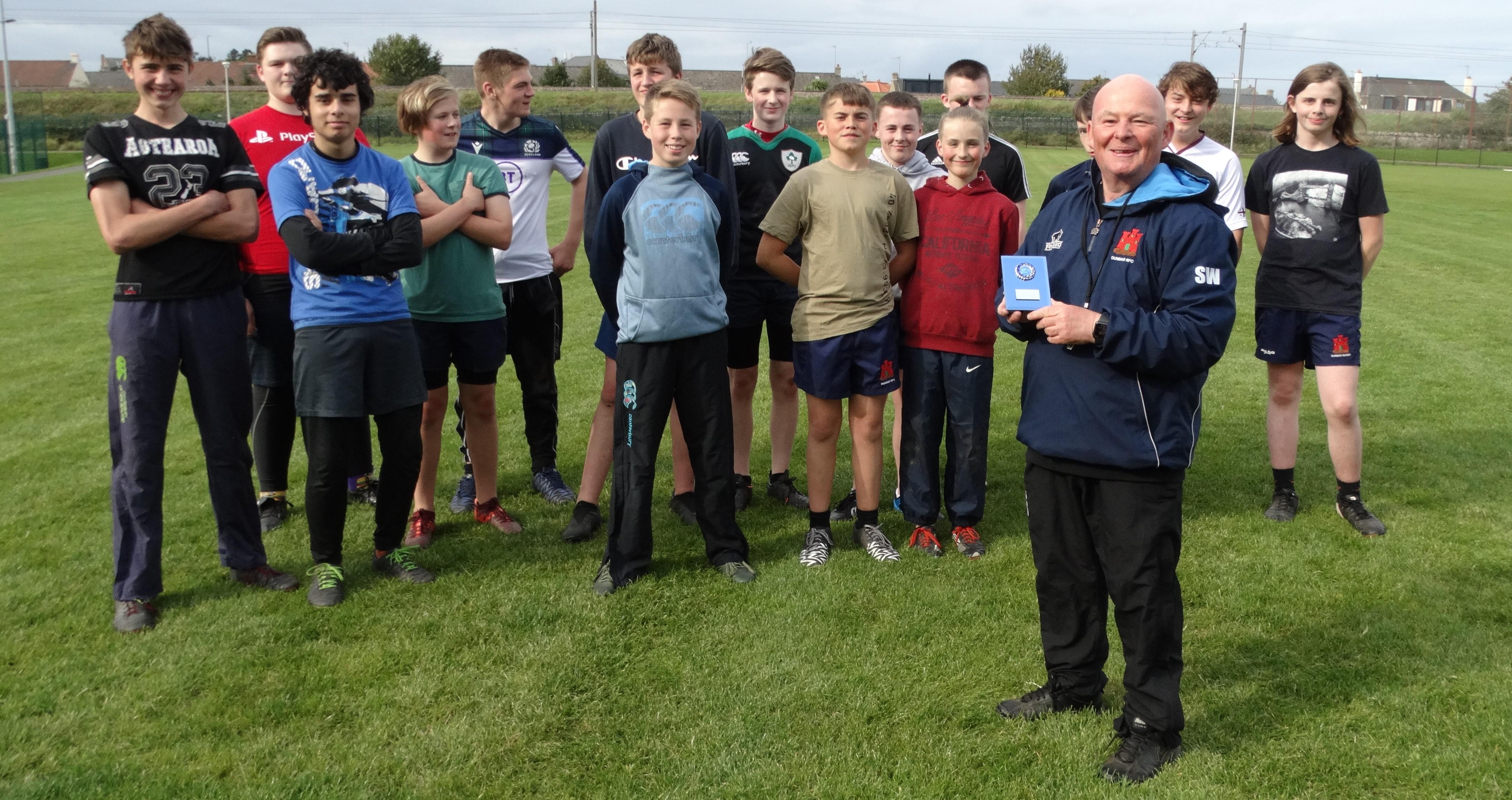 Scott Willens has coached Rugby for many years through Dunbar Mini Rugby and at Dunbar Grammar School. Scott currently coaches the School S2 team. Scott has also helped out at Rugby Camps and also at Primary Cluster sessions over many years. He has also supported the Club Development Officer at after School sessions. He will always go out his way if needed to help out other groups when required.
Scott is a well respected coach in the Dunbar area and beyond. His energy towards coaching is never ending even as he approaches 60 years of age. Scott has coached every age group at one time or another throughout many years. He currently has two u18 players assisting him and he is passing on all his knowledge to the younger generation. Scott also volunteers his time helping out at social and fund raising events for Dunbar RFC.
Great work Scott!
All winners and nominees are inducted in to the Volunteer Role Of Honour
Inspired by this story ? Then click get involved at the top of the page. Nominate your next winner at https://amartin.typeform.com/to/wHoyfi