Total Adventure Surfing program is a massive hit
Coast to Coast Surfing and Active Schools Partnership grows from strength to strength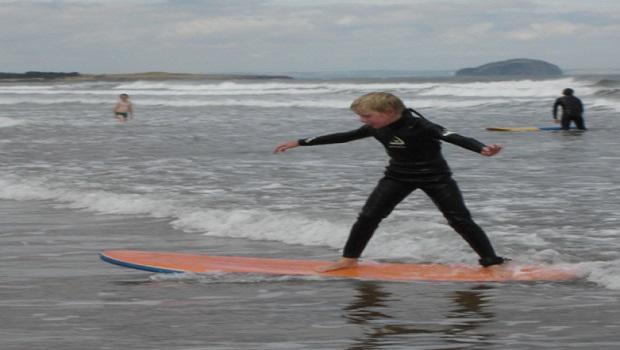 Yet again Active Schools teamed up with Coast to Coast surfing to produce another 3 week block. Not only was the weather perfect for surfing but also was the number of children from different schools participating in the program. This year had the most schools ever participating in surfing.
During June, Coast to Coast Surf School welcomed 40 primary school children from all over East Lothian to take part in our junior surfing courses at Belhaven beach. Progress this year was excellent with a lot of very talented youngsters, a really good run of waves and a lovely warm sunny June! So many smiles, so many wipe outs and many who mastered not just the basics but a high level of surfing skills including a range of tricks!
We are really excited to be helping so many local juniors get into a great sport that's on East Lothian's door step. The sport appeals in so many ways to the kids, whether it's the adrenaline buzz, admiring nature in a new way, feeling the energy of the ocean or just having fun!
We look forward to seeing you all in the summer holidays and the school autumn courses! Well done!
If you would like to know more about surfing please follow the hyperlink straight to Coast to Coast Surfing.
If you would like to know more about the Active School primary program please contact the Active Schools Coordinator for your area.