Women & Girls Participation
Engaging Women & Girls to Get Active?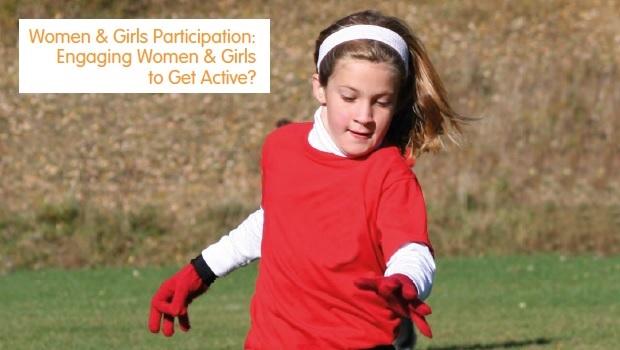 Gender has a big influence on activity levels and participation in sport. Currently, 57% of men take part in sport and activity (excluding walking) compared to 46% of women in Scotland. This lower participation in women in sport starts in Scotland around the age of 13-15 years, when substantially more boys report participation in sport than girls (71% of boys compared to 56% of girls).
Women often participate in different sports from men. Research shows that the most popular sports for women and girls are swimming, athletics (including road running) and tennis. Walking and dancing are also popular activities amongst women as well as fitness classes and going to the gym.
Demand and desire to take part in sport and physical activity are high amongst women and girls but often emotional and practical barriers are even higher. To succeed in getting more women and girls to take part, it's important to start with a little planning.
The first stage is to make sure that you are clear who you're targeting and that you understand their motivations and barriers to taking part. This will help you shape your activity so that women and girls want and feel confident and welcomed at your sessions.
Key things to consider:
➜ What stops them from taking part in sport or physical activity at the moment?
➜ What would attract them to your venue or club?
➜ What sports or activities would appeal?
➜ What would make them do more exercise or physical activity?
Women and Girls – Top Tips for engaging more women and girls
Selling the sport or activity doesn't always work; instead try to sell the benefits, promoting the fun, friendship and social aspects of getting involved.
Consider alternatives to sporty images when marketing your club or group. People prefer to see either local women or women who look like them in marketing materials.
Images of girls/ women participating on their own or in small groups appeal more than images of large groups.
Think about recording a quick video demonstrating the class and post it online so that possible attendees can see what the activity is like and the people taking part. Remember to ask permission first!
Reduce the fear factor by advising women and girls on what to wear, what to bring, how much it costs and that there will be other people at a similar level to them, either on your website, social media pages or by talking to them.
Make sure that changing areas and toilets are clean, bright and have mirrors.
Find out more by clicking here: East Lothian's guide has been developed as a practical tool that assists individuals and organisations involved in delivering sport and physical activity opportunities to understand where to start when it comes to tackling inequalities.