Saltire search for Club Manager
Saltire Team Gymnastics are looking for a Club Manager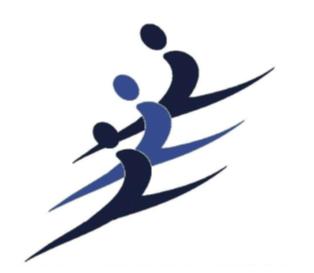 Saltire Team Gymnastics – Job description
Club Manager (30hrs / week) Maternity Cover
Salary: Competitive - dependent on experience
Responsible to: Board of Directors
Saltire Team Gymnastics is committed to providing opportunity to children, young people and adults at all levels by delivering the highest quality gymnastics coaching. We currently have over 400 members from across Edinburgh, the Lothians, Fife and the Borders.
We are seeking to recruit an ambitious and experienced Club Manager on a maternity cover contract (30hrs) who will drive forwards our exciting development plans and facility projects in addition to playing an active role in the delivery of coaching.
To apply: Please apply with a covering email to Mrs Jean Walker, Chairperson, jean_walker@btinternet.com highlighting your motivation for the role and relevant experience with a current CV by Friday 22nd March 2019
Roles & Responsibilities: -
Maximise club growth & financial performance in consultation with club treasurer, Club Development Manager and Board of Directors
Day to day management of club's facility
Identify and recruit club sponsors and partnerships to support financial sustainability of club
Line management and recruitment of club staff where required, with support of Board members if required.
Oversee compliance of all club procedures and policies in agreement with the Board of Directors & Safeguarding officer
Manage funding partnerships and external grants and delivery against set outcomes of the club in partnership with the Board of Directors and Club Development Manager.
Support the club secretary to manage club membership administration through Gymnet and the Manage my Club membership system
Responsible for the delivery of the club's recreational and development gymnastics programme
Coordinate coaches and maximize the gymnastics programme at the Saltire facility
Manage club lets and co-ordinate any additional bookings and events as and when required working with our local authority partners.
Increase club fundraising by delivering a programme of scheduled events throughout year, maximising the use of the facility
Work with Safeguarding officer to ensure all club coaches and coach volunteers meet SG minimum operating standard
Promote the club and maximise potential with the use of social media
Coach up to 12 hrs per week (preschool/beginners/development) supporting existing coaches
Provide Club Manager updates ahead of Committee Meetings
Support and liaise with Saltire Events Co-ordinator
The successful candidate will demonstrate:
First class communication, networking and negotiation skills
The ability to manage social media and other external communication mediums;
Project Management experience;
Line management experience;
Experience of working with volunteer committees and structure;
Proven influencing skills with the ability to present sound arguments;
Management and administrative skills in an organised and efficient style;
Competent IT skills;
Experience in sourcing funding / external grants;
Ability to motivate, influence & provide direction
An approach to flexible working;
Strong team working ethos in addition the ability to work independently to achieve targets and set objectives
Hold a UKCC Level 2 (or equivalent) qualification in Preschool and General / Artistic / Teamgym gymnastics.
To apply: Please apply with a covering email to Mrs Jean Walker, Chairperson, jean_walker@btinternet.com highlighting your motivation for the role and relevant experience with a current CV by Friday 22nd March 2019