She Rallies Girls' Tennis Camp, Easter Holidays
She Rallies Girls\' Tennis Camp during the Easter Holidays open to all girls across Scotland from 8-10 April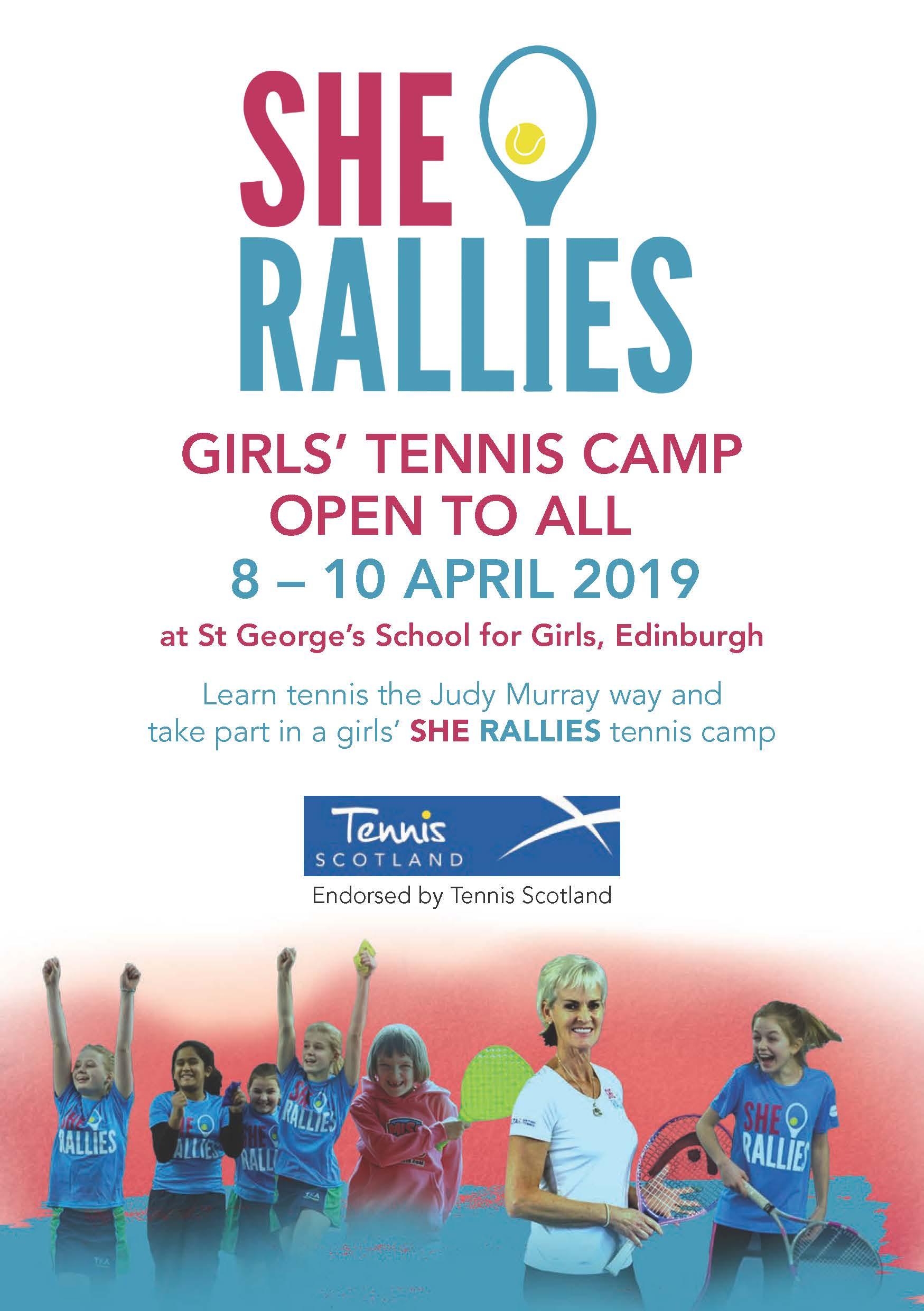 The camp is aimed at girls, aged 5-18 years.
It is a non profit making camp and it is endorsed by Tennis Scotland. She Rallies aims to get more girls introduced to tennis and to stay in the sport, I hope you see this as a great opportunity for your students to get involved.
Please click here for more information.
Please note East Lothian Active Schools are not involved in administering this opportunity, though we are happy to promote.